Back to the WayCool Home

<!*********************** RIGHT SIDE *************************>

In Fond Memory
Of Those We Have Lost


Click on the picture to see the larger version.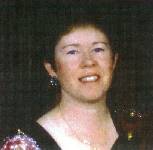 ---
Carole Sund, Juli Sund and Silvina Pelosso traveled to Yosemite in February, 1999. They intended to see the sites and enjoy the surroundings. They met with an ill fate, and their lives were ended. This page celebrates their lives, their loving families, and their memory.
---
Donations to offset the costs of transportation back and forth from Argentina for the Pelosso family can be sent to an account established in Modesto.
Bank of America
3401 Dale Road, Modesto, CA 95356
Account Number 11703-01000

Contributions may be made to Carole Sund's favorite charities in Eureka:

CASA of Humboldt
appoints volunteer to assist abused and neglected children as they go through the judicial system:
819 Seventh Street, Eureka, CA 95501

Adoption Horizons,
an adoption agency:
302 4th Street, Eureka, CA 95501

Humboldt County Council on Adoptable Children,
an adoption information agency:
P.O. Box 4767, Arcata, CA 95518

Butler Valley Inc.,
a care home for the mentally retarded:
380 12th Street, Arcata, CA 95521
Please call the FBI 24 hour hotline phone if you have any information that would assist authorities in their search for evidence. The number is 1-800-435-7883.

---
You are listening to Sarah McLachlan's "Angel", which was lovingly played at the memorial service held in Modesto, California.

Back to the WayCool Home

---
---
WayCool is a private site, brought to you in the spirit of sharing information.
Please let us know if you would like a link to your page on this page!
Comments or suggestions appreciated:
The author is a member of